You probably know that paper minis are awesome. What makes them even more so are removable bases. They let you store your collection pretty much flat, and allow you to use bases to designate and distinguish between enemies. There are other options out there, but none of them are from Walking Papercut – until now! Enter the 3D-printed base, free for download at Thingiverse.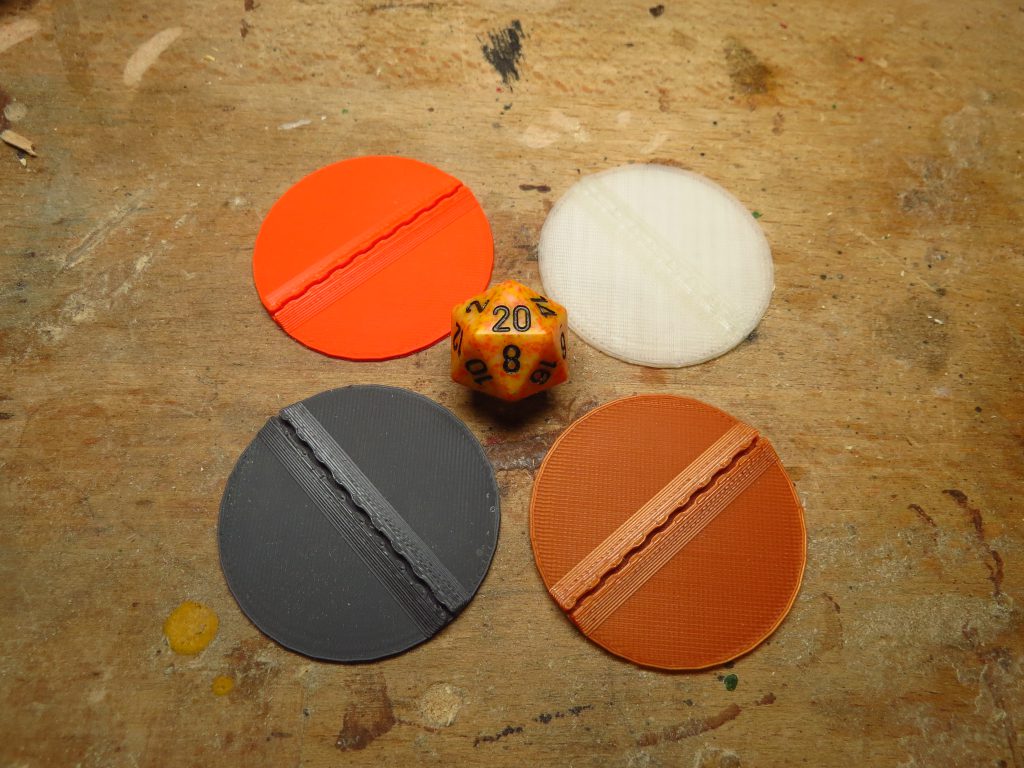 There is not much to it. You do need access to a 3D-printer, and if you do, you probably know how to get the base printed. There are two files, one for medium and large miniatures
Should I scale the 3D-printed Base?
One of the advantages of 3D printers it that you can influence the result of the print. You can edit the model if you are proficient with one of many software solutions, and sometimes even something as simple as scaling the model can have huge effects – literally, too.
But the 3D-printed base has been designed to work with two layers of cardstock. What that boils down to is this: if you scale the base down, your standard mini thickness will not fit anymore. Scale it up, and the base will not be able to grip the mini.
If you do need bases for larger minis I recommend printing a "large" and glue it to the center of a paper circle. This way, not only do you save filament, the large base is also strong enough to hold even huge paper minis while being easy enough to use.
Did I cover your bases?
If you enjoyed this model (and even if not) please let me know what you think. This was my first published model, and I want to improve my process. If you are curious, here are my other designs for 3d-printing. Also, why not check out my how-tos and the paper models I have released in the past.
Thanks for stopping by, remember to Be Inspired, and Beware of Papercuts!